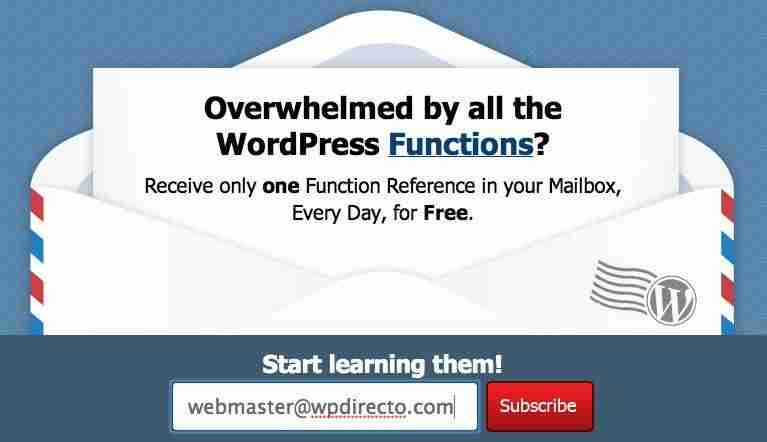 El correo electrónico sigue siendo una referencia para muchos, y no solo vivimos de suscripciones sociales o RSS. The Daily WordPress es una lista de correo de referencia para los amantes de WordPress. Suscribete y disfruta cada día de funciones y documentación sobre WordPress, una forma de estar 100% al día, en inglés eso si. Apuntate gratis ahora.
Entrar y suscribirse a The Daily WordPress.
Más sobre WordPress pues sin duda el blog Daily WordPress, Ayuda WordPress y WordPress Directo.